NEW!
Native Sokoto Hair on Goat

Tooling

Regular price

from £25.00

Wild Oak - Buffalo Sides
Agency
Tempesti
We are proud to be the new UK Agents for Tempesti Leather.
Founded in 1946, Tempesti are one of the best known Vegetable Tanneries in Italy.Specialising in the tannage and production of 2mm shoulders for the bag, footwear and belt industries. Their shoulders are available in substances from 0.8 – 2.0 mm.Tempesti's internationally renowned Elbamatt, the tannage for which is patented and a closely guarded secret, was the original vachetta type leather and although emulated by many other tanneries is still the market leader.The Tuscany Vegetable Tanners Consortium which exists to promote Tuscany Vegetable Tanned leather throughout the world was an original concept of the late Giovanni Tempesti. The consortium can provide swing tickets to specify the origin used in your products. More information can be found athttp://www.pellealvegetale.it/en/consortium.htm.
If you are interested in finding out more about Tempesti and their leathers please contact us for more information at: tnb1938@tustingandburnett.com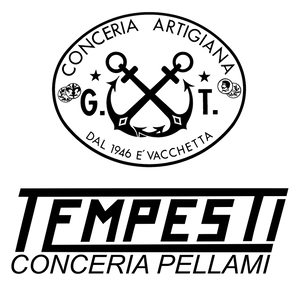 SANTINI BRUSH OFF TUTORIAL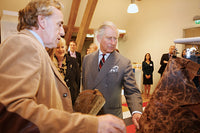 About Us
Established in 1938, we are a fifth generation, family run  Tannery based in the heart of the English countryside in North Bedfordshire. We produce classic and high fashion bespoke leathers tanned, dyed and finished in England.
Our leathers are used all around the world for luxury leather goods, handbags, small leather goods, footwear and bookbinding.
We have now been tanning our signature Veg-Tanned African Goats for over 50 years.
Click here to find out more..
I was very impressed with the leathers and your general approach to tanning.  It was very inspiring - we're hoping to head in this artistic and sustainable direction with our renewed brand

Anon.
I must convey to you our utmost delight & satisfaction at seeing all the samples that we have received from you.Every article has been shipped exactly as I had been shown at the Lineapelle in terms of color, tanning or finishing & hand feel. We have rarely had this experience, especially when it concerns so many articles at one time.

Anon. Lineapelle New York Customer
For me your leathers were really the "best of show" at the fair.

Anon. Lineapelle